Judging Panel: David Caesar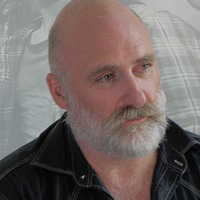 A graduate of AFTRS, David has written and directed five feature films, including Idiot Box, Dirty Deeds and Mullet which won the AWGIE for best original screenplay in 2001 and best direction at the Shanghai film festival in 2002. His film Prime Mover won the Queensland literary award for best original Screenplay in 2009.
He has also directed over 100 hours of television drama, including Rush, Underbelly Razor, Phryne Fisher, Underbelly Badness, Hyde and Seek and Love Child. He co-wrote and co-directed the mini series Power Games for Channel 9, directed the film Nowhere Boys and directed Dead Lucky for SBS. As well as writing his own work he is currently directing the series Les Norton for the ABC.