Judging Panel: Bill Hughes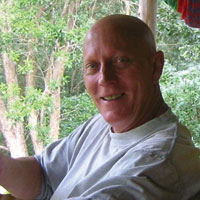 Bill Hughes is one of Australia's most experienced and innovative Film and Television Producer - Directors. For ABCTV he devised the 'new look' for television drama with the critically acclaimed 26 hour police series "Phoenix". He has worked on many of Australia's high rating series as a Producer, Director, Writer and Script Editor.
Bill produced the highly successful TV Movie of the Week "FABLE" and the cinema feature "THE INTERVIEW". He has recently completed producing 93 hours of the top rating TV drama series for the Seven Network in Australia - "All Saints". He has worked as a contractor and has also initiated and financed content in his own right.
During his 30 year career as a producer Bill has been trusted with, supervised and managed more than A$90,000,000 worth of expenditure across feature film and TV production. As a producer he is renowned for delivering excellent, award winning productions on time and on budget.
Bill has also Directed some 60 hours of children's adventure series and 250 hours of prime time adult television drama.
http://www.imdb.com/name/nm0400469/