Judging Panel: David Cameron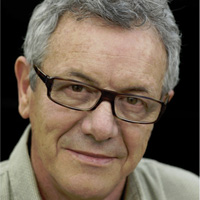 David graduated from Sydney's National Institute of Dramatic Art to become anaward winning Stage and Screen Actor. He has played major roles for the Melbourne Theatre Company and Sydney Theatre Company.
He was also in the first Australian ROCKY HORROR SHOW.
David's TV and film credits include MAD MAX and MY FIRST WIFE, and his multi award-winning performance in the TV mini-series WATER UNDER THE BRIDGE.
He is also an acclaimed VOICE OVER ARTIST.
David has also directed many TV Drama's including STATE CORONER, GOOD GUYS, BAD GUYS; his AFI-award winning episode of THE WAYNE MANIFESTO; the ABC's SEACHANGE; Jonathan M.Shiff's WICKED SCIENCE, and was Set-Up and Series Director for the undercover cop series STINGERS. David also
Directed many episodes of CITY HOMICIDE and was the Voice Director on the Media World/BBC/Disney Children's TV series DOGSTAR.
David is an Associate at the VCA School of Drama, having run their FILM and TVCourse. He also conducts Directing Workshops at the VCA FILM and TV SCHOOL, and holds Screen Performance Workshops at 16th STREET, FTSI and TAFTA.
http://www.imdb.com/name/nm0131540/